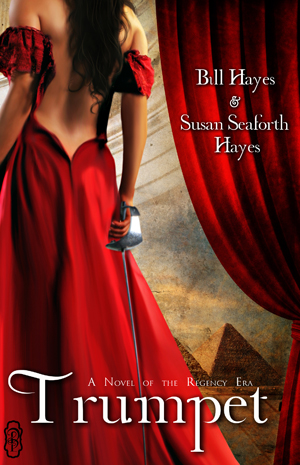 Excerpt
"Listen, child, I know what to do. Dress to look adorable and present yourself at the Sadler's Wells Theatre. They'll be putting together the summer spectacle now."
Lizzie looked dumbfounded. "Sadler's Wells? Auntie, that place is for acrobats and dancing dogs."
She had never been allowed near the Wells, because of its rowdy reputation. Secretly, Georgie had once crept into a show and enthralled his sister with what he had seen: bawdy singers, a knife-thrower, dancing girls and, most wonderful, the brave-hearted border-collie Moustache leading a troupe of performing dogs.
Drury Lane and Covent Garden audiences, though noisy, were completely out-shouted by the unbridled behavior of Sadler's Wells crowds. In the rural suburb of Islington, spectators were gleefully raucous and sexually uninhibited. The ambience was so casually iniquitous the Wells management offered escorts after dark, to conduct patrons in safety to the center of London.
"Besides, Aunt, if Covent Garden refused me, where they know me for William Trumpet's daughter, what would I do at the Wells? Be a barmaid?"
"I'm certain you're superior to all those acrobats and dogs you mention, but the fact is you've never walked across any stage except in your imagination. Your mother was so set against your being an actress she stopped you playing a fairy in a Christmas panto when you were but three. I remember well. What a lot of screaming that led to!"
Lizzie could just recall the screaming, getting slapped by Jessie and slapping her mother back. She quickly dismissed the recollection. "Papa said Sadler's is infamous, no better than a raree-show with music."
"And just down the road, too. As good a place as any to learn performing, and isn't that what you want?"
Lizzie had hidden her dreams of the stage from her mother, but Peg was not so easily misled. "I have no stage training."
"They'll train you! You are young and pretty as a petunia!" Peg slapped the table. "Ye'll keep a smile on your face and your big yap shut. Look sharp and be willing. Not too willing, mind. The Wells is not quite a brothel, despite what happens in the bushes every night. But that's life, darlin'. Men will take their cocks out in a lively atmosphere."
Lizzie had heard such salty talk from her aunt before, but never in regards to herself. It was sobering. But exciting. "And if I fail to be chosen, no one will ever know?"
"You'll be chosen, darlin', if ye but try."